Animatronics > Animatronic Characters > Sculpting
Sculpting Characters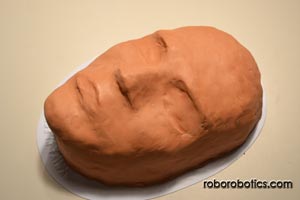 Creation of animatronic characters typically involves some form of sculpture. The sculpture not only needs to be lifelike or accurate to the model concept, but the design of the final flexible pieces created from the sculpture need to move accurately. This takes more skill than a traditional sculpture.
Good resources for animatroninc sculpture include much of the media from artists like John Brown, Mark Alfrey, and Thurston James. Here are some good resources to get started with sculpting animatronic figures: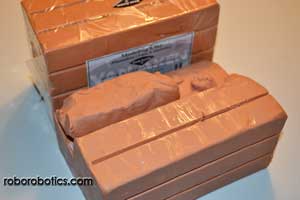 Clay for Sculpture

Choosing the right clay to make a flexible head or other parts is important. Wax-based clay, also known as plastalina clay, is used most often for sculpting human-size animatronic figure models. Wax-based clay works well because it is very stiff and does not air dry. It can also be removed from the final casting, although the original clay sculpture is destroyed. For large character sculpture, WED clay (named after Walter Elias Disney) is sometimes used for professional animatronic sculptures.